Description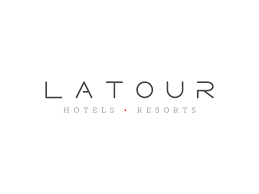 Description:
Hotel Terra & Teton Mountain Lodge are managed by Noble House Hotels & Resorts a cutting-edge company with hometown values. Both hotels are nestled at the base of Jackson Hole Mountain Resort in Teton Village, Wyoming, mere miles from Grand Teton National Park and only an hour from Yellowstone National Park. As a company, we are committed to fostering a creative, energetic, and entrepreneurial work environment where our employees come to work and have fun. We value passionate people who love to be challenged and desire the freedom to contribute to the overall success of the organization.
Requirements:
As Housekeeping Manager, you are responsible for effectively managing the housekeeping team to accomplish the daily tasks; working as a liaison between Housekeeping, Front Office, and Engineering; and understanding the operating goals of the hotel.
You must assist with department opening and closing responsibilities; supervise the performance, attendance, appearance, and conduct of the housekeeping staff; create and ensure the completion of daily checklists and reports; manage the arrival room status and communication; and regularly inspect both the guest rooms and public areas.
You must ensure the housekeeping team maximizes the guest experience by achieving all service standards, maintaining consistent quality of service, exceeding expectations, and efficiently completing daily departmental objectives.
You must also communicate with the guests in a professional, courteous, and helpful manner.
Benefits & Perks
Competitive Medical Benefits Package
Competitive Wages and Flexible Schedules
Complimentary Fitness Center Access, Bus Pass, and Employee Shift Meal
Discounts at our Spas, Spur Restaurant & Bar, and Retail Stores
Discounts on Noble House Hotels & Resorts Room Rates
Discounts on Ski Passes
Shared Transferable Ski Passes
Onsite Ski-in, Ski-out, and Ski Storage
Rules and restrictions apply to all employee benefits and perks