Location
Truckee, California
Date Posted

July 11, 2019

Category

Retail



Job Type

Full-time



Work Hours
Store is open 7 days per week during the Ski Season (mid-November through April). Typical work week is approximately 40 hours - available to work minimum of one weekend day, one opening shift and one closing shift throughout the week. Holidays and Peak Periods may require overtime. Summer work (mid-April through mid-November) is minimum 32 hours per week and includes fleet maintenance, movement, and winter planning and hiring.
Description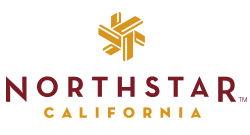 Reach Your Peak at Vail Resorts. You're someone who pushes boundaries and challenges the status quo. You're brave, ambitious and passionate in everything you do. And we want you on our team. Pursue your fullest potential and never settle in the quest to deliver extraordinary guest service. Join one of the world's most innovative companies and re-imagine a mountain resort experience with us. Welcome to Vail Resorts. Reach Your Peak.
Essential Job Functions
Hire and onboard 65+ employees including International Staff, working closely with TAG (talent acquisition group) teams and Store ManagerDevelop a strong understanding of business trends and opportunities to utilize labor budgets effectively. Work with the Store Manager to prepare a labor schedule to ensure that the store goals will be met through appropriate planning and structured staffing.Create "seamless guest service" by making every effort to go above and beyond for our guests.Follow all company policies and procedures related to cash handling and cash wrap, completing daily cash and closing paperwork audits. Track daily attendance and daily monitoring of reported time in Peoplesoft. Possess a high level of understanding of the Rental Process including RPOS, Aptos POS, and Guest Connect (PSS POS)Coordinate administrative processes, innovate ways to streamline processes. Assess and evaluate staff performance in a timely and constructive manner.
Communication
Work with the store manager, develop and put into action an Employee Experience Plan, including trainings and events.Work with the Store Manager to build a strong New Hire on-boarding process and help oversee new hire training to maintain consistency within our team.Ensure the company policy and procedures are communicated in a timely manner and adhered to accordingly. Focus heavily on building a strong relationship with all channels of our business.Actively engage new hires and current staff during off seasons with biweekly emails and other communications.
Rental Operations- Day to Day
Maintain high level of understanding of RPOS, Guest Connect, and Aptos. Lead with our core values daily, while anticipating our guest's needs and emotions. Fill in as MOD as scheduled, be comfortable and confident leading 50 staff members at one time. Work with Store Manager to ensure the right level of training is taking place to ensure all levels of the staff upholds rental standards, including guest service and guest emotions. Be comfortable and knowledgeable with upselling rental guests, including retail items, while driving a sales culture in line with and meeting our daily and yearly UPT (units per transaction) goals, ADS (average dollar sale) goals and sales budgets (both retail and rental). Work with the store manager to prepare for upcoming winter seasons in the summer by helping with fleet movements, receiving of new rental product, maintaining current fleet, and planning for operations. Lead a "zone" daily, complete all daily audits, and plan for daily breaks. Work with store manager to exceed Gx (guest experience) goals by providing exceptional guest serviceContribute to daily morning meetings and weekly manager meetings.Provide timely and complete follow-up and coaching with staff when needed.
Physical Requirements
Ability to stand/walk for extended periods of time, necessary to provide sales floor coverage related to guest service and loss prevention.Ability to reach overhead, bend, squat, kneel, and carry product, necessary for guest service, inventory restock, and store merchandising.
Employee Conduct
It is the responsibility of every employee to contribute to a positive work environment through cooperative and professional interactions with co-workers, guests, and vendors.
Skills
Ability to delegate and communicate tasks.
High level of personal organizational skills.
Extreme attention to detail, conscientious worker.
Working knowledge of computers with experience in the use of Microsoft Word, Excel, and Outlook
Working knowledge of Success Factors (hiring and onboarding) and Peoplesoft (time management).
Excellent guest service skills, in person, on the phone and in writing.
Demonstrate a professional level of communication.
Comfortable with team-based work structure yet also having the ability to work independently.
Ability to give clear directions and set expectations for the staff
Demonstrated flexibility on the job; ability to adapt quickly and react positively to business needs and changes in strategies.
Ability to demonstrate professional interpersonal skills and have a grasp on conflict resolution with regards to both staff and guests.
Experience Requirements
Minimum 3 years previous retail or rental sales experience with at least 1 year attentively utilizing the following leadership behaviors; Managing/Measuring workload, Decision Making, Assessing Talent, Training Others, and Conflict Management
Minimum 1 year previous people management experience.