Assistant Operations Manager
Description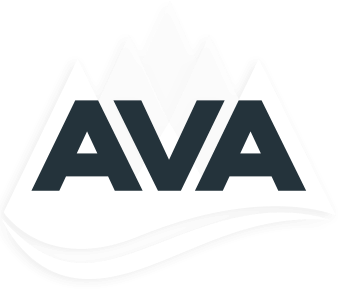 AVA Rafting & Zipline: Assistant Operations Manager (Buena Vista, CO)
Job Title: Assistant Operations Manager
Location: Buena Vista, CO
Now Accepting Applications for the 2019 Season!
Do you love spending time outdoors? Have an itch for adventure? Interested in managing a team of like-minded individuals? AVA Rafting & Zipline is now hiring for summer 2019, with various opportunities to immerse yourself in the great outdoors of Colorado. If you are looking for a managerial role that allows you spend your entire summer outside, the Assistant Operations Manager position in Buena Vista is the job for you.
Job Description:
Will fill role as manager on duty 3-4 days/week plus 2-3 days primarily guiding
Responsible for checking schedule and guest numbers at beginning and end of day and staffing for any changes
Oversee daily operations
Bring any problems or changes to the attention of Operations Manager
Mitigate guest service concerns
Responsible for dealing with any issues that arise during daily operations in coordination with other managers
Assist with training and supervision of all staff
Attend weekly management meetings
Serve as a Trip Leader
Assist with managing, coaching and assessing all staff in coordination with Ops Manager
Assist in reporting use to proper agencies in coordination with Ops Manager
Assist in reporting and tracking expenses in coordination with Ops Manager
Responsible for cleanliness and security of premises in coordination with Ops Manager
Preferred Experience/Skills:
Ability to communicate effectively across departments
Outstanding customer service skills
Ability to interact in a friendly and comfortable manner with supervisors and employees via phone and in person
Extremely detailed oriented
Intermediate computer skills
Team oriented
Must be available for weekends and holidays
Must be able to pass a criminal background check
Instill confidence and motivate staff
Clean driving record
Rafting experience preferred
If you are interested in joining the AVA Team this summer, apply today! AVA strives to deliver the very highest level of guest
service while bringing awareness and understanding of the surrounding wilderness to our guests. As leaders in our industry, we set examples in safety, professionalism, outdoor skills and guest service, while providing low-impact environmental recreation.
AVA Rafting & Zipline is an equal opportunity employer. Qualified applicants will receive consideration for employment without regard to race, color, religion, sex, gender identity, sexual orientation, national origin, age, disability, protected veteran status or any other status protected by applicable law.