Description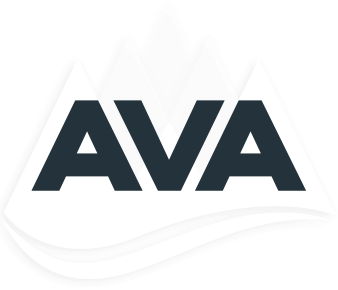 AVA Rafting & Zip Line: CDL Driver
Locations: AVA Rafting & Zip Line is located all throughout the state of Colorado. Our three outposts are in Idaho Springs, Buena Vista and
Kremmling
Schedule: Seasonal full-time
Now Accepting Applications for the 2019 Summer Season!
(We will start the interviewing process after the New Year)
Are you someone who loves adventure? Do you enjoy meeting new people from around the world? Do you want to get paid doing something you love? Being a CDL Driver for an adventure company is the opportunity to spend your days surrounded by Colorado's natural beauty. AVA CDL Drivers are reliable for transporting guests to and from the starting/ending points of the guests adventure. Every day you will be a part of giving someone a once-in-a-lifetime experience.
Joining the AVA team this summer is a fantastic opportunity to make great money, meet awesome guests, make a ton of new friends, enjoy complimentary AVA Rafting & Zip Line tours at any of our three locations and receive discounts for family and friends!
Job Description: Transport guests from Outpost to and from the starting/ending points of their adventure safely and reliably.
Job Duties:
Commit to working entire season, including weekends and holidays.
Drive buses where and when designated by the Operation and Transportation Manager.
Obey all laws of the highway and drive in a defensive manner.
Fill out daily reports and notify the Transportation Manager of any bus difficulties.
Drive extra charters and activities when needed.
Check oil, water,tires and general condition before and after each run and wash buses when time permits.
Sweep out buses after each completed run, wash buses when needed.
Work well in a fast-paced environment.
Work positively and effectively as part of a team environment.
Greet and interact with guests with an outstanding level of guest service and professionalism.
Perform other duties as requested.
Qualifications:
Must have prior heavy equipment driving experience, preferable large bus or semi-truck.
Must hold a valid Commercial Drivers License, Class A or B, with air brake, and passenger endorsement, obtained at own expense.
A current Medical Examination Report (valid for 2 years) is a prerequisite for employment.
A drug screen is mandatory, and randomized drug and alcohol testing is also required by state and federal law.
Employment is contingent on a positive driving record check and negative drug screen.
AVA strives to deliver the very highest level of guest service while bringing awareness and understanding of the surrounding wilderness to our guests. As leaders in our industry, we set examples in safety, professionalism, outdoor skills and guest service, while providing low-impact environmental recreation. If you are interested in joining the AVA team this summer, then apply today! For questions, please call us at (970)760-0180.
AVA Rafting & Zip Line is an equal opportunity employer. Qualified applicants will receive consideration for employment without regard to race, color, religion, sex, gender identity, sexual orientation, national origin, age, disability, protected veteran status or any other status protected by applicable law.