Buena Vista River Guide II
Description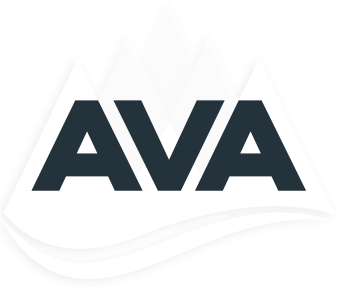 AVA Rafting & Zipline: River Guide ll
Location: AVA Rafting & Zipline has three outposts located throughout the state of Colorado. Those three locations are Buena Vista, Idaho Springs and Kremmling
Schedule: Seasonal Full Time & Part Time Available
Pay Rate: According to pay scale of river mileage and sections checked out on, +7% end-of-season bonus upon completion of contract
Now Accepting Applications for the 2019 Summer Season!
Are you someone who loves adventure? Do you enjoy meeting new people from around the world? Do you want to get paid doing something you love? Do you prefer to spend your time outdoors? Guiding with AVA is the opportunity to spend your days on the river surrounded by Colorado's natural beauty and introducing our guests to the thrill of whitewater. Everyday you'll be giving someone a once-in-a-lifetime experience.
Job Description:
Meet all level I requirements (see below).
Be qualified as a Trip Leader; leads trips by managing guides for trip preparation as well as demonstrating a high level of control on water and especially during medical or emergency situations
Possess competent Class III to IV raft guiding ability at all water levels.
Demonstrate outstanding guest service and professionalism at all times to surpass guest expectations
Acts as role model to less experienced staff by adhering to AVA policies and procedures and demonstrating AVA core values and mission.
Perform essential AVA functions as assigned by management; work with managers to effectively solve and problems that may arise in daily schedule.
Be capable of performing all aspects of AVA's operations.
Guide I Description:
Successfully complete AHRA approved guide training program, AVA's Guide School or have completed certified guide school elsewhere.
Demonstrate outstanding guest service and professionalism at all times to surpass guest expectations
Maintain distinct understanding of the guide's integral role in creating the very best guest experience, and take responsibility for this role at all times
Possess current First Aid and CPR certifications.
Commit to work for entire season, including all weekends and holidays.
Able to work as productive and positive member of team.
Able to work outdoors for long days in diverse weather conditions.
Have a high physical fitness level.
At least 18 years of age.
Be involved in at least one department (transportation, safety, training, property, equipment) at your outpost.
Help maintain quality and cleanliness of outpost, including picking up trash
Enjoy working with a variety of people in an active environment.
Have a well groomed presentation.
Work positively and effectively as part of a team environment
Adheres to AVA policies and procedures and understands AVA core values and mission.
If you are interested in joining the AVA Team this summer, then please apply today! AVA strives to deliver the very highest level of guest service while bringing awareness and understanding of the surrounding wilderness to our guests. As leaders in our industry, we set examples in safety, professionalism, outdoor skills and guest service, while providing low-impact environmental recreation. Apply Today!
AVA Rafting & Zipline is an equal opportunity employer. Qualified applicants will receive consideration for employment without regard to race, color, religion, sex, gender identity, sexual orientation, national origin, age, disability, protected veteran status or any other status protected by applicable law.