Ice Rink Manager – Full-Time
Description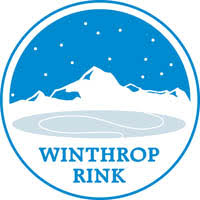 Winthrop Rink is accepting applicants for the available Rink Manager position. Winthrop Rink is a nonprofit organization that operates an outdoor, completely uncovered ice rink in Winthrop, WA. Full-time, year-round salaried position. The Rink Manager oversees all aspects of rink operations including, but not limited to: managing day-to-day operations of rink facility during winter peak season and spring/summer/fall offseasons, creating and executing the annual budget, organizing and managing weekend hockey tournaments, promoting and expanding all programs and events, researching and applying for grants, procuring annual sponsorships and managing and promoting special events. Salary is DOE.
For more information on Winthrop Rink, visit winthroprink.org.
Skills
1. Event coordination/project management
2. Organizational skills/multi-tasking
3. Oral communication skills
4. Written communication skills
5. Work in outdoor environment
6. Business/tech savvy
Qualifications
A minimum of one to three (1-3) years related experience and/or an equivalent combination of education and experience.
Educational Requirements
Bachelor's Degree in related field preferred