Description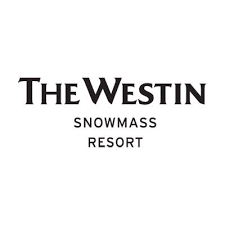 About Us
Visit our charming village and enjoy convenient access to ski lifts from The Westin Snowmass Resort. Recreational and cultural experiences are available year-round, and Aspen and Snowmass mountains offer fulfilling activities. Our 236 rooms and 18 suites are serene retreats with village, resort, or slope views with available ski-in, ski-out access. As part of our team, you will have access to a ski pass that can be used in Snowmass and Aspen. We offer very competitive health insurance packages as well as vision and dental insurance. Our 401k plan offers employer with matching contributions. You can also have a free meal per each shift your work. If this is not enough, you will have the opportunity to interact with employees from all over the world as well as to participate in community activities and end of season parties. We welcome the opportunity to speak with you and show you our Westin family!
Overview
Assist guests with their food and beverage needs while in the concierge lounge.
Responsibilities
Make reservations and arrangements for events, transportation, local attractions, restaurants, etc. and tours as requested.
Procure services, provide information and reserve services and/or use of bonded babysitters, reputable athletic clubs, etc.
Comply with unit and brand procedures and standards for check-ins, check-outs, cash handing, etc.
Assist guests with other requested services (e.g. mail, faxes, etc.)
Provide the following information to guests: Local areas (e.g. social, cultural, attractions), location and hours of operation, all hotel facilities (e.g. the hours of operation, location, daily and weekly events), local area's restaurants and theater/musical productions, airline, automobile rental, transportation directions, personal services.
Comply with attendance rules and be available to work on a regular basis.
Perform any other job related duties as assigned.
Benefits
HEI Hotels and Resorts is committed to providing a comprehensive benefit program that offers you choices for your physical, mental and financial wellness, creating value in your most important investment - you!
For your physical and mental wellness we offer competitive Medical, Dental and Vision insurance programs geared to you and your family's needs as well as Vacation/Sick/Holiday benefits. For your financial wellness, HEI provides a wide array of coverage, including Supplemental, Spousal and Child Life insurance as well as Short and Long-Term Disability plans. Our 401(k) Savings Plan with matching funds, and discounts through our 'YouDecide' and Hotel Room Discount programs provide additional incentives for choosing HEI as the employer of your future.
HEI Hotels and Resorts is an equal opportunity employer. We evaluate qualified applicants without regard to race, color, religion, sex, sexual orientation, gender identity, national origin, disability, veteran status, and other legally protected characteristics.
Skills
Effective verbal and written communication skills. Ability to adapt communication style to suit different audiences, such as effectively communicating with supervisors, coworkers, public etc.
Qualifications
Pushing, pulling, bending, stooping, and reaching upward with or without reasonable accommodation.
Some exposure to cleaning chemicals.
Prolonged periods of standing and/or walking with or without reasonable accommodation.
Ability to establish and maintain effective working relationships with associates, customers and patrons.
Experience Requirements
Hotel experience preferred.