MSS Support Crew – Winter 2019/2020
Description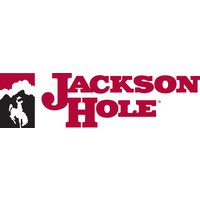 REPORTS TO: MSS Supervisor
DEPARTMENT: Mountain Sports School
CLASSIFICATION: Seasonal FT/PT
FLSA STATUS: Non-Exempt
GENERAL PURPOSE
The role of the Mountain Sports School Support Crew is to provide indoor and outdoor operational support for all Mountain Sports School activities in order to streamline the guest and instructor's experience.
ESSENTIAL FUNCTIONS
Provide superior guest service by presenting a friendly, courteous and professional image to all JHMR guests, both external and internal.
Provide indoor and outdoor support to MSS Instructors and MSS guests at base area Kids Ranch and Solitude Station MSS facilities.
Assist in care and supervision of children with responsibilities including but not limited to:

Assisting instructors in class handling, group transitions between inside and outside, and bathroom breaks.
Provide support and prepare children for the on snow learning process.
Assist with lunch programs as needed.

Daily set up, operation, and tear down of outdoor learning areas with responsibilities including but not limited to:

Conveyor lift inspections and ramp maintenance.
Operation of conveyor lifts throughout the day.
Coordinating learning tools and props in the beginner zone.
Support and assist beginner area students in their use of the conveyor lift to ensure safe and proper loading and unloading.

Act as greeter and facilitator for MSS guests at specified locations to ensure accuracy of communication, information dissemination, and ease of process for guests.
Support MSS Sales and Rental locations as well as MSS operations.
OTHER FUNCTIONS
Operate a snowmobile to support MSS operations, if requested.
Support MSS operations by ensuring trail safety in beginner areas.
Ride chairlifts with children in lessons, as needed.
-Employees are held accountable for all duties of this job.-
WORKING ENVIRONMENT
Working conditions will present both an indoor and outdoor environment, subject to a variety of weather conditions and extreme temperatures.
PHYSICAL ACTIVITIES
Must be able to pick up 35 pounds or greater.
Standing on feet for long periods of time.
Ability to sit, crouch, stoop, lift, bend, twist, kneel for extended periods of time.
Please note: This job description is not intended to be an exhaustive list of all duties, responsibilities, or qualifications associated with the job.
Skills
KNOWLEDGE, SKILLS & ABILITIES

Strong verbal communication skills.
Safety awareness of mountain environment.
Dependable.
Team player.
High level of patience and able to cope well with stress during high business volumes.
Educational Requirements
High school graduate or GED, or equivalent years of experience.
Experience Requirements
PREFERRED EDUCATION & EXPERIENCE

Guest service experience.
Experience with children.
Experience in the ski industry, and/or working outdoors for long periods of time.