Description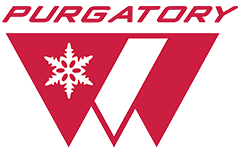 Ensure all guests riding Hesperus Resort ski lifts have a valid ticket or season pass for each ride, maintaining excellent guest relations at all times.
Essential Duties/ Responsibilities:
Scan and verify all lift tickets/ passes ensuring they are valid with correct code and date. Inform supervisor of any invalid passes. Be knowledgeable of all types of tickets.
Assist all skiers with current mountain information, keeping information signs current and accurate.
Assist Ski School, ASA, and Race clubs while in line, working them into the line quickly and efficiently.
Maintain an accurate list of replacement tickets issued and reason for issue, keeping replacement tickets in your control at all times.
Maintain smooth and well-groomed mazes at all times by adding or removing snow as needed and assisting the lift operator with station maintenance.
Be aware of the safety of people working around machines at all times.
Report any existing or potential safety hazard to supervisor immediately and remedy situation when possible.
Sell tubing tickets at the tubing hill while making sure that the guests are receiving the tubes in an orderly manner and work with the lift attendant to keep the area clean and safe for the guests.
Other Responsibilities:
Collect and deliver lost and found items daily to the Guest Services desk, projecting an honest attitude when turning in all lost and found items.
Other duties as assigned.
Material and Equipment Directly Used: Ticket scanning and associated equipment, hand tools.
Working Environment/ Physical Activities:
100% of the workday is spent outdoors in a ski resort setting with constantly changing weather conditions including but no limited to: snow, cold and wet. 95% of the workday is spent standing.
Constantly handling objects and using hearing, near and far acuity, depth perception, color and field of vision.
Skills
Excellent guest relation skills. Alertness, auditory, tactile and visual discrimination, speaking ability, concentration and patience are necessary abilities.
Educational Requirements
High School diploma or GED preferred.
Experience Requirements
Previous customer relations experience is helpful.