Description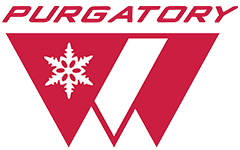 Zip Line Runners are responsible for running zip line gear from the landing pad back to the set up area. Must be able to safely lift and carry 50-100lbs. Runners must be able to maintain a safe and enjoyable work environment. You must have excellent guest service, communication and team work skills. You must be at least 18 years old. You must be able to work full time. You must be extremely safety oriented.
Additional Responsibilities include, but are not limited to:
Running zip line gear from the landing pad back to the set up area.
Perform any pre or post-trip task assigned by the supervisor or manager including but not limited to, clean-up and maintenance of equipment used on a trip.
Actively interpret the environment/changing weather conditions, guest experience/needs, and continuously monitor for safety issues.
Daily check-in and coordination with supervisor or manager.
Be accountable for all equipment assigned to you and the participants.
Attend department/company training and debriefings.
Complete or oversee all necessary paperwork for completion of daily operations.
Physical Demands:
Must be able to lift 50 lbs. singly and 50-100 lbs. with a team.
Work in an outdoor rugged environment.
Must be able to work in extreme weather conditions, you will get wet and dirty.
Must be able to climb and descend 96 stairs at a time, multiple times a day.
Must be able to keep composure and remain mentally focused after long hours of work.
Work Environment:
Work in a stunningly beautiful outdoor environment, with nature and wildlife.
Exposed to any number of elements that exist in an outdoor environment.
Work in tight quarters with a small team, continuously.
Skills
Knowledge of Purgatory's amenities and services, and that of the surrounding area.
Familiarity with southern San Juan mountain weather patterns and the ability to observe changing conditions.
Qualifications
Ensure the safety and welfare of the staff and participants on all trips.
Adhere to Purgatory's corporate and departmental employment and safety procedures.
Must provide excellent customer service.
Enjoy working in an outdoor environment and embrace all of nature's elements.
Ability to work independently and maintain a positive work ethic.
Be reliable, flexible and innovative.
Excel at working in a team environment.
Be able to handle multiple projects/tasks simultaneously.
Maintain a clean and organized work and living space as well as personal appearance.
Adhere to trip safety and operational rules/guidelines.