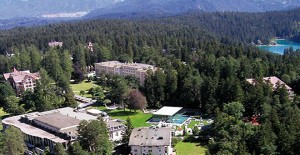 Planning a mountain resort vacation is not unlike planning any other type of vacation. You need to get all your ducks in a row before you head off so you know where you will be staying, what you will be driving, and so on.
Also, as with any other vacation you plan, it pays to plan your mountain resort vacation ahead of time. This will allow you to be sure that the mountain resort you are considering will be able to accommodate you when you want to visit and will also allow you to be able to get the best deal possible on your stay.
Many mountain resorts will even go as far as to offer you a complete vacation package. These packages will include everything you need in order to ensure a wonderful vacation. Things such as lodging, car rental, food, and even activities will all be included in these special vacation packages. These packages are usually available throughout the year, so no matter when you want to go on your next mountain resort vacation, you can be sure you will have plenty to do.
When you take advantage of a special vacation package you will be able to relax knowing that everything is taken care of for you. Additionally, you should see a considerable savings in your overall vacation to the mountain resort as these special package deals are almost like buying in bulk; the more you buy, the more you save.
You can wait until the last minute to plan your mountain resort vacation, or you can plan ahead. If you do decide to wait, you can almost be guaranteed that you will not only have to spend more money, but that you will also likely be faced with some disappointments and some headaches as well.
See Travel Insurance Review for independent, comprehensive, and useful information (including plans and prices) for travelers who want to protect themselves and their trip investment.