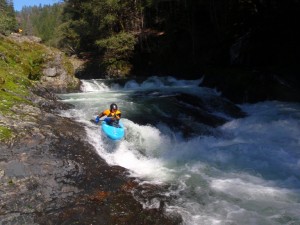 Squaw Valley's Tahoe Resort in California may be best known for its winter fun, but there is a whole host of events that make the summers there just as great. That means that even when it is warm out, Squaw Valley is the perfect place to find a great job.
Squaw Valley has many outdoor activities that are all planned around the gorgeous summer days that only California can offer coupled with the beautiful mountainous region where Squaw Valley resides. Some of their most popular activities include:
•    Lagoon and Spa: A playground for young and old alike. Their lagoon and spa truly offers something for everyone.
•    Cable Car Rides: Take in the majestic mountain scenery with a cable car ride through the wilderness.
•    Ice Skating: Ice skate in your shorts and t-shirts on their huge outdoor ice skating rink.
•    Hiking: Take the cable car and choose from a variety of trails for you to hike.
•    Mountain Biking: Ride to your level with trails and paths from the beginner to the advanced.
•    Tennis: Enjoy world class tennis courts with scenery that can't be beat.
•    Indoor Wall Climbing: Open all year round, this is the perfect family activity that is fun and affordable.
Add to all that the fact that there are several annual summer events at the resort and you quickly realize that Squaw Valley is the place to be no matter what time of year it may be.
With many restaurants and clubs in the area, the resort is one that is always teaming with life. If you are the type of person who enjoys working with others to help them enjoy the time of their lives and you enjoy the great outdoors, then there is almost certainly a position for you in the summer time at Squaw Valley's Tahoe Resort.
Search for summer resort jobs.