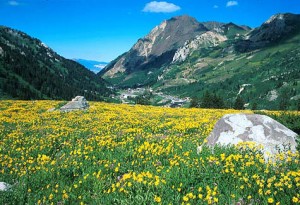 The Sun Valley Resort in Idaho is an all year mountain resort. Because there are just as many activities that happen in the summer months as there are in the winter months, the Sun Valley Resort represents a great place to go if you are seeking summer employment.
Some of the more popular summer activities that the Sun Valley Resort offers its visitors include:
•    Tennis: Some of the best tennis and tennis instruction in all of Idaho can be found within walking distance of the Sun Valley Resort. No matter what your skill level is you are bound to find a new tennis challenge at the Sun Valley Resort.
•    Hiking and Biking: With over 28 miles of paths and trails, there is something for every hiker and biker at Sun Valley Resort. Choose from challenging to relaxing and everything in between. No matter how involved you want to get, Sun Valley Resort will be able to accommodate you.
•    Horseback Riding: Enjoy the mountainside in style with a guided horseback riding tour. These tours allow you to relax and ride while you take in all the glorious sights. Choose from a basic one hour tour or an advanced tour that is an hour and a half long.
•    Kids Camps: Summer at the Sun Valley Resort includes summer camps for the little ones. There they will be able to enjoy a multitude of activities and will be sure to leave with lasting memories.
The Sun Valley Resort is the perfect place to seek summer employment if you enjoy working with others and you enjoy working outdoors. With so much to do outside, coupled with great dinning and shopping in the area, you can easily see why the Sun Valley Resort in Idaho is a place that will allow you to put your best talents to work for a great paying job.
Search for summer resort jobs.