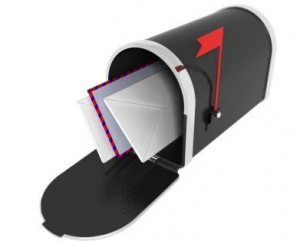 Direct mail has long been a staple of advertising. Affordable and effective, direct mailing is still in use today because it works. Some professions, however, see more impressive results than others. Here are three professional that benefit from direct mail advertising.
Restaurant owner
Starting a new restaurant is an exciting time. The risks, however, can be high, and many restaurants fold within one or two years. Because of this, it is crucial to drive as much business as possible during the early stages of opening a restaurant. Direct mail helps restaurant owners reach out to nearby customers who might not have heard about the restaurant opening. In addition, direct mail can contain a menu of what the restaurant serves and images of the meals; this visual information can trigger hunger in recipients, which increases the odds that they will stop by. People enjoy telling their friends about great new restaurants they find, so the effects of these direct mail ads can spread through neighborhoods.
Handyman and other repair technicians
It can be difficult to advertise one's handyman services, and many rely on their customers to tell their friends. Direct mail is one of the best ways for a handyman to reach out to new customers. Because most lack a dedicated storefront, potential customers do not pass by. In addition, radio and television advertisements do not have a great track record with those providing handyman services. With a direct mail campaign, recipients are likely to store the letter to pull out if they need help in the future. Others with similar jobs might benefit as well; plumbers, computer repair experts and anyone who fixes a customer's possessions can help.
Lawyers
When people think about lawyers, they often think about the courtroom dramas they see on television. In reality, lawyers help clients deal with a number of different issues that have nothing to do with criminal court. Many people are currently dealing with bad mortgages and are facing foreclosure, and lawyers can help them find a solution. Many people think about their wills but have not yet spoken with a lawyer about it. Increasingly, people are considering end-of-life decisions and considering writing a living will, but many do not know where to start. As Baby Boomers enter retirement age, the demands for these services will grow. Lawyers who are able to talk to these customers will see a considerable amount of interest if they run smart, effective direct mail campaigns.
Author Bio
Mike is a promoter of a small Utah printing services business in Salt Lake City. He loves freelance writing, especially where small businesses are concerned. He enjoys skiing, exploring his home state and traveling with his wife.