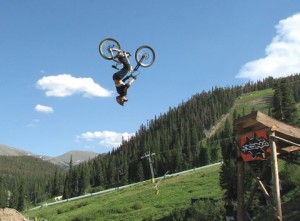 With a name like Winter Park Resort, you know the famous ski resort in Colorado is one that will be full of activities galore when the snow is on the ground. However, this famous winter resort is also one that thrives during the summer months as well making it a great place to find work if you are looking for summer employment.
Winter Park Resort features many different restaurants and a great village that always seems to have activates going on. With many shops and places to visit inside the village, the opportunities for jobs are great. Some of the most popular summer events held at Winter Park include:
•    Mountain Biking: With numerous trails and challenging paths, even the most experienced mountain biker can get their fill.
•    Mineral Panning: Go back in time and pan for gems and other goodies at the Mary Jane Mineral Panning experience. Fun for the whole family, this outdoor event is a relaxing experience.
•    Alpine Slide: At over 3,000 feet long, the Alpine Slide is the longest slide in Colorado. The slide is a great outdoor activity that can be enjoyed by the entire family.
•    Chairlift Rides: Once the snow is gone, there will be so much more to see. A chairlift ride offers you a unique opportunity to see all the beauty and nature that is covered up with the white stuff in the winter time.
Whether your forte is working in the lodging industry, restaurant industry, or you just want to find a great paying job in an outdoor environment, Winter Park Resort in Colorado has what you are after. Even though there is 'Winter' in the name, the resort is a great place to work no matter what time of year it may be and no matter how hot it is outside.
Search for summer resort jobs.