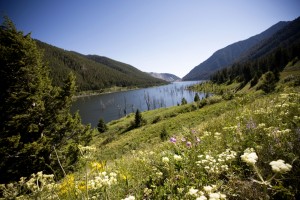 Montana is known as 'Big Sky Country' and one of the most popular places to visit in the majestic state is the Big Sky Resort. The Big Sky Resort is one that is open all year round and is never at a loss when it comes to activities. Many who seek employment in the summer months will flock to the Big Sky Resort because of its many opportunities brought on by its many activities.
Some of the most popular activities that Big Sky Resort in Montana offers up include:
•    Golf: The resort features an challenging 18 hole course on site that was designed by golfing legend Arnold Palmer himself.
•    Music: Every Thursday, summer guests are treated to some of the best music in all of Montana. Dubbed 'Music in the Meadow,' this summer concert series is one that the whole family can enjoy.
•    Fishing: When the weather is warm there are plenty of fish biting. Fly fishing is synonymous with Montana and there is no better place to get your fly fishing fill than the Big Sky Resort.
•    White Water Rafting: Test your nerve and your skill while white water rafting on the Gallatin River.
•    Lift Rides: Take in all that the Lone Mountain has to offer with a lift ride up and down the mountainside. See all that the snow may hide, but the mountain still holds.
•    Mountain Biking: Pedal yourself or take the chair lift to wherever your heart desires on the mountain. With so many possibilities, there is never a dull mountain biking moment.
For the true outdoor lover, there is no better place to visit or to work in the summer time than Big Sky Resort in Montana. With all the summer activities that will keep your employment both interesting and fun, you ill probably forget that the resort is also open in the winter time as well.
Search for more summer resort jobs.